Article By | Victoria Islas
Certified Steel Mace Coach / Personal Trainer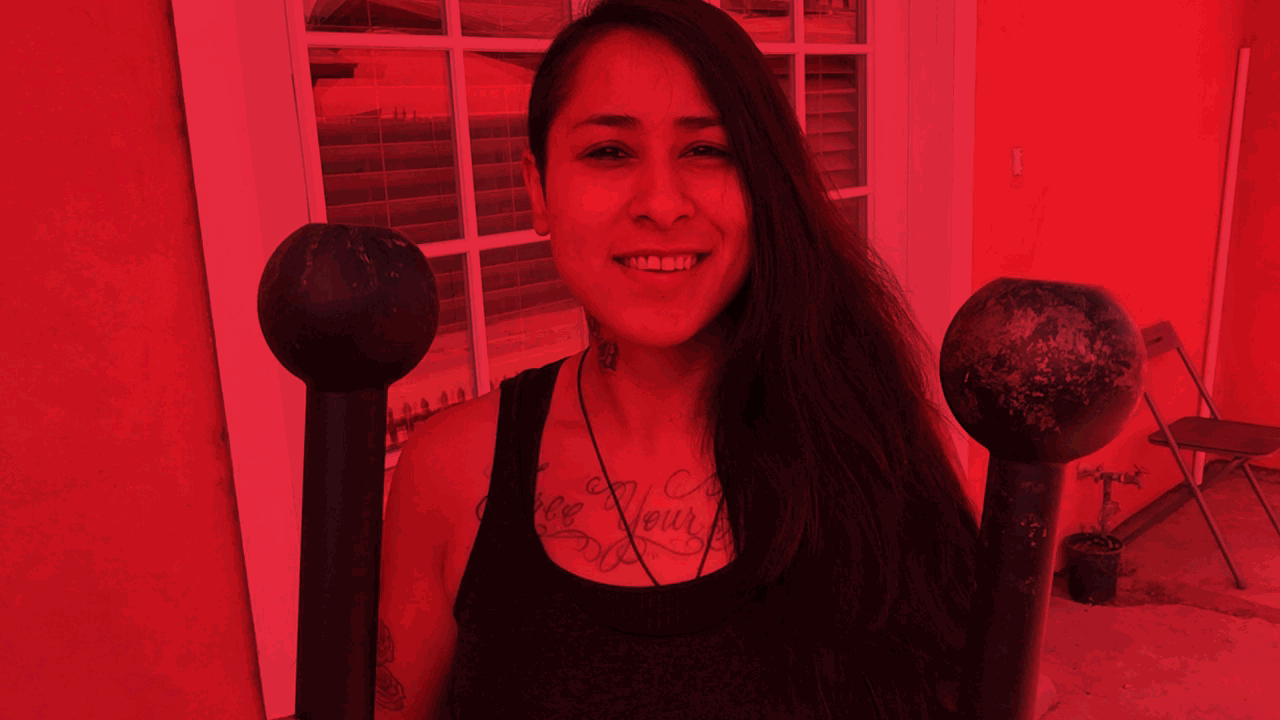 Starting Off Questions
You are getting into Steel Mace. Fuck yeah! Congrats to you. I mean it. The steel mace is amazing. You want to start training but then the question pops up: What weight of Steel Mace should I use? Well, fear no more! I shall help you answer this frequently asked question. The first thing you must ask yourself before asking the above question is "Where am I physically?" Knowing where you are physically in strength and conditioning is important and something to consider when choosing a Steel Mace weight for your training.
Moving on!
Steel Mace Weights
The sizes that are available are 7lb, 10lb, 15lb, 20lb, and 25lb. Weight can go beyond 25lb if you get a fillable or custom traditional mace but for now, I am sticking to Steel Maces such as Set for Set's Maces. I wrote a blog article before this one where I list a bunch of steel mace suppliers for your convenience that I think you should check out if you are looking for a quality mace.
When you are a NEWBIE to Steel Mace or Fitness in general
Some of you might be completely new to steel mace and I wouldn't be surprised that Steel Mace might be something that is drawing you back in after years of a sedentary life. The standard sizes to start off with are 7lb and 10lb steel maces if you are JUST NEW to mace. Why? Well you are going to learn some new movements (actually hundreds of movements) and as a coach myself I wouldn't want you to get hurt and I'd rather you be safe. Obviously, if I noticed that it wasn't doing it for you; I'd bump you up to a weight that is more challenging.
It's important to see if you can find someone locally who can help you one-on-one or in a group setting with Steel Mace Training, that way they can get a 3D view of you with a mace in your hands to have a better idea of you with a mace overall. But for those that do not want to go find a Steel Mace coach to help you, no worries. Just be safe and you should be fine!
For those that have been training for a long time and are literally fucking super heroes
If you are THOR strong then starting off with a 10lb or 15lb would be fine. I understand that maybe some of you are going to have an athletic background. But let's not let our big ego get in the way either. Again, if you haven't picked up a mace before it's great to get used to the movements first. Just like when we first get into any other type of fitness training; we need to give our body's time to get used to swinging, rotating and so on. You will see that when you get a mace in your hand, it's another beast on its own.
Switching weights during training
Keep in mind that you can totally have a variety of steel mace weights to alter the intensity of your training during your workout. I haven't graduated to a 15lb as of yet! I switch between my 7lb and 10lb mace during training. But I also know that a 15lb would up my game tremendously in the future but I would rather stay humble about my position with the steel mace. I honor it and know that eventually, I will get stronger and more stable in my movements. BUT if I did add it in it would def. alter the intensity of my workout overall. So buy and try a few weights if you have the cash to do so! This might even get you faster Steel Mace benefits & results.
Consider the type of Steel Mace training you will be doing
If you go on Instagram, Facebook or YouTube, with time, you are going to start seeing that there are two different styles: Traditional Mace & Flow. Why do I ask you to go take a look? Because this can also affect your weight decision. Traditional Mace requires a heavier weighted head and Flow would be lighter so that you can do all those awesome warrior moves. Now, that doesn't mean you can't go up in weight with the flow! I have seen plenty of flow masters load it up and create wonderful flows as well BUT it takes tons of training and time to get to that level so if you are just starting to flow go a little lighter.
And finally remember what your goals are
Think about why you are getting into steel mace training. What are your personal fitness goals? Are you an athlete looking to get better at your sport by implementing steel mace? Or are you trying to lose some weight with the steel mace? Consider your goals as well!
In summary what weight is the best?
In summary, I can't tell you off the back what size to go for. You are a unique warrior! Your strength and conditioning, where you are in fitness (newbie or athlete), the type of intensity you are looking for and even the style of mace training affects the steel mace weight decision. But I would recommend that you start with a 7lb or 10lb mace if you are just getting into fitness or steel mace. Woman or man. If you've been working out for a while but are new to steel mace, start with a 10lb or 15lb mace, or go with both to feel the weights yourself. And finally, if you are going to use the mace traditionally and your body is bomb.com then go heavy! I hope this article was helpful. Feel free to contact me anytime regarding Steel Mace. Oh and before i forget! If you want another view or opinion or someone to answer this question for you visit Set for Set's article here.
May the universe always flow with you,