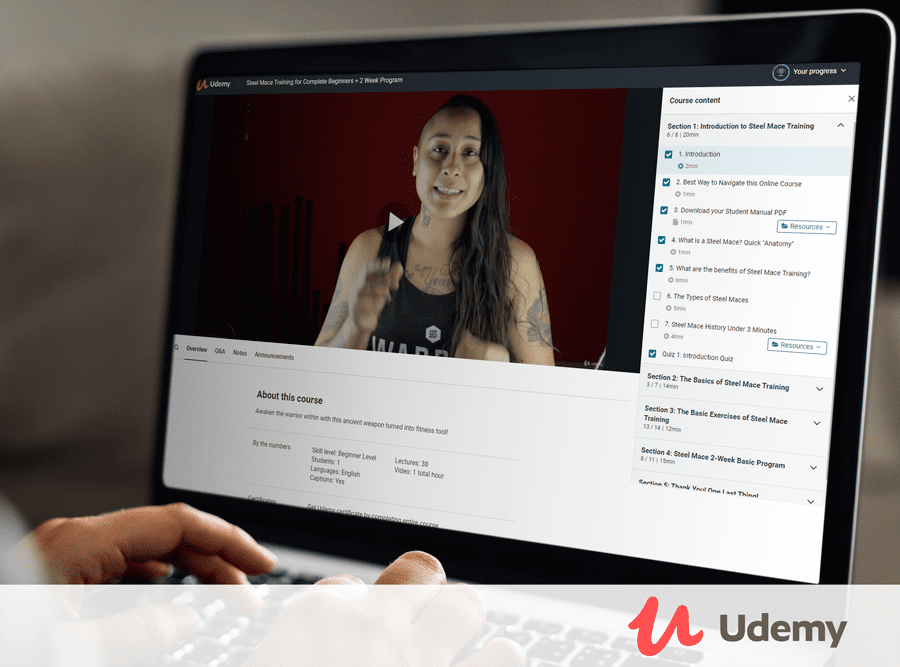 Steel Mace Training for Beginners
(Exclusive Online Course on Udemy)
Let me introduce you to an ancient weapon and unconventional fitness modality called STEEL MACE TRAINING!
This online course and  program was made with the complete beginner in mind and will teach you the basics or "fundamentals" you need to know in order to get max benefits from this fitness modality.
Only $9.99 till November 27, 2020! Black Friday Sale.