The HIITMAN Steel Mace Workout
Posted on 7/11/2018

CPT / Certified Steel Mace Coach
<iframe width="560" height="315" src="https://www.youtube.com/embed/znZe7PkM0L4" frameborder="0" allow="autoplay; encrypted-media" allowfullscreen></iframe>
The HIITMAN Steel Mace Workout
Ever wonder if you can use the mace HIIT style? Yes, you can!
The aim for this workout is to go hard during your :30 sec of work.
Rest for :10 sec between each exercise.
Don't stop, let's get that heart rate up.
Repeat the circuit for 4 Sets.
Also make sure that you work both sides for your Sword Draw.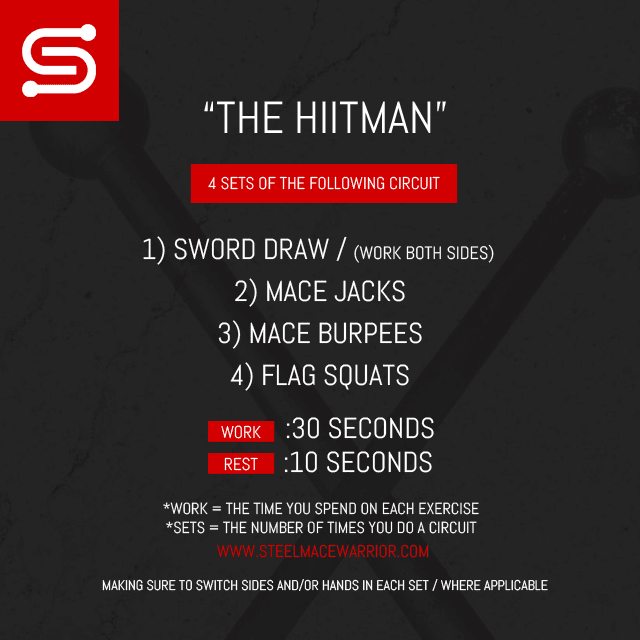 ---
SMW will be releasing FREE bi-weekly Steel Mace Workouts. Want to get them delivered to your email? SUBSCRIBE TODAY.
---
May the universe always flow with you,
Want to get my steel mace workouts delivered straight to your email?