Mace Training Manual by Mr.Maceman (FREE E-BOOK)
Posted on 7/15/2018
Article By | Victoria Islas
Certified Steel Mace Coach / Personal Trainer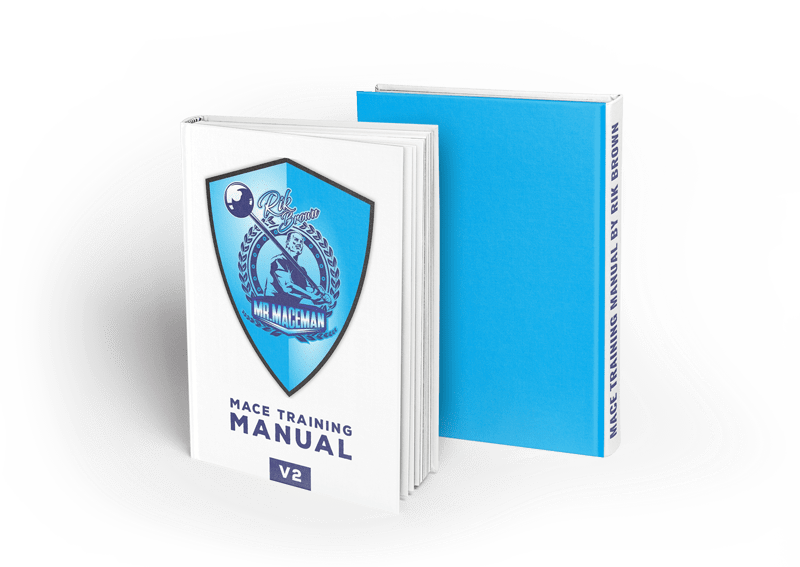 I have collaborated with Rik Brown to bring you his totally FREE MACE TRAINING MANUAL, exclusively on the Steel Mace Warrior website.
This 35 page digital mace training manual  is completely illustrated with photos and packed with mace knowledge that you will benefit tremendously from. This guide is also great if you plan to attend any of Rik's upcoming mace workshops as a pre-requisite read.
Important Side Note: This mace manual is soon to be updated by Rik Brown. I will make sure to announce the updated version as soon as it is available.
You can find Rik Brown AKA Mr.Maceman online at:
https://www.facebook.com/mrmaceman/
https://www.facebook.com/rik.brown.18
https://www.instagram.com/mr.maceman
May the universe always flow with you,
JOIN THE SMW TRIBE NEWSLETTER
[et_bloom_inline optin_id="optin_5"]