Become the healthiest version of yourself with the Steel Mace.
Become the warrior you've been seeking to be! You don't have to be athletic or at a certain fitness level to join Steel Mace Warrior Fitness. We will boost your overall health with two tools – your own body and the Steel Mace. It's fun, edgy and connects you to your primal roots. Semi-Private Class Duration: 30-45 Minutes.
TOP BENEFITS OF STEEL MACE
Balance & Coordination

100%

100%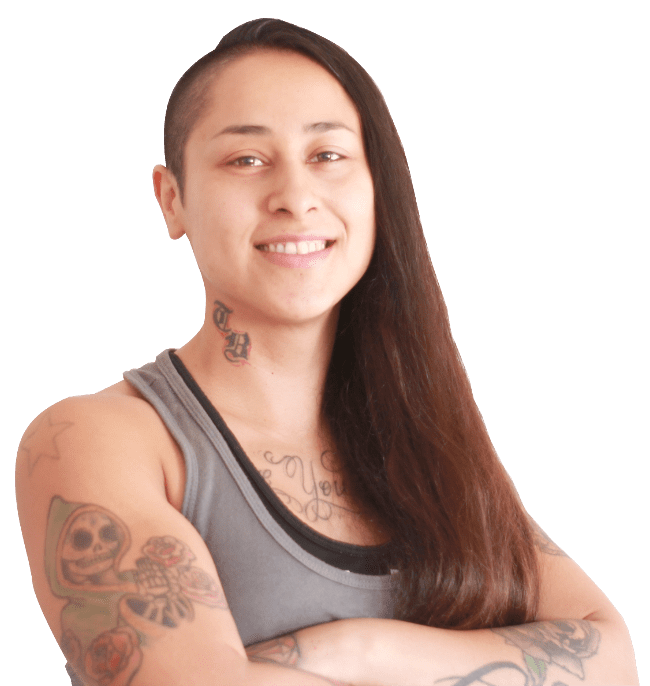 ISSA CPT | CERTIFIED STEEL MACE COACH | PN L1
"I'm looking for invidiuals that want real results – true transformation. That won't happen unless we hit all angles of the equation. Mind, Body and Spirit."
Fitness and Nutrition became a fueling passion for Victoria when she realized she needed to make serious changes. Over the years of suffering from anxiety, costochondritis, major grief/depression and yo-yo weight loss she researched and studied to learn to overcome it all. Through proper nutrition, mobility & Steel Mace Training she was able to bring balance into her own life. Now she wants to serve and help others do the same by teaching others how to be their own warriors in their lives.
Victoria is also the founder of SteelMaceWarrior.com (a website dedicated to the art of steel mace training), Steel Mace Warrior Fitness and Nutrition and host of the Steel Mace Warrior Podcast with over 30 episodes where she interviews the masters in the  Steel Mace world. 
It doesn't matter where you are located, there is a warrior path waiting for you.
SEMI-PRIVATE GROUP
The Semi-Private Group class has 4-6 people max. This allows the coach to pay closer attention to you and still provide the enjoyable feeling of being in a group setting with others just like you.
$95 per month
(In-Person)
ONE-ON-ONE
The one-on-one is technically personal training. This will allow your coach to work with you one-on-one (not group) and to create a custom fitness plan tailored to your unique goals.
Starting at $199 per month
(In-Person)
REMOTE (ONLINE)
 Remote training is available in Hybrid Mode and Online Mode. This is great for those not able to work with Coach Victoria in-person and would also still want a custom fitness plan.
Starting at $299
(In-Person & Online)