Steel Mace Online Courses for Personal Trainers
Posted on 12/26/2018 

Article by | Victoria Islas
Certified Steel Mace Coach / Personal Trainer
The Rise of Mace
If you've seen the rise of mace, do not be surprised. People are really catching on to this amazing tool and its many benefits for the body, mind and spirit. Today I want to share with you the top steel mace courses you can take online if you are a personal trainer looking to add mace practice to your clients programs. One of the reasons I personally took online courses is because of my budget and schedule. I am not always able to travel to another state to take workshops so online courses are very beneficial if you, yourself, find yourself in this type of situation. That is the power of the internet. I feel blessed for the internet and the individuals providing the access to these great online fitness courses.
Keep in mind that I have taken most of these courses so you will be getting a clear and honest opinion from me. If I didn't mention an online course or you think that I missed one please comment below and share some of the online courses you have taken for mace training.
I also want to note that all of these online courses have physical workshops throughout the United States so look out for those because as trainers we all know we also want to make sure we are getting the "hands-on" mace training. There is nothing like having a mace master around to tell us where our weaknesses are and how we can improve to get better.
Also, if you are reading this and you are not a personal trainer or coach these courses probably won't be what you are looking for! BUT I will be writing another article for online courses you can take, as a steel mace enthusiast, VERY SOON. So stay tuned for that.
1) KIPS – Foundation of  Steel Mace Training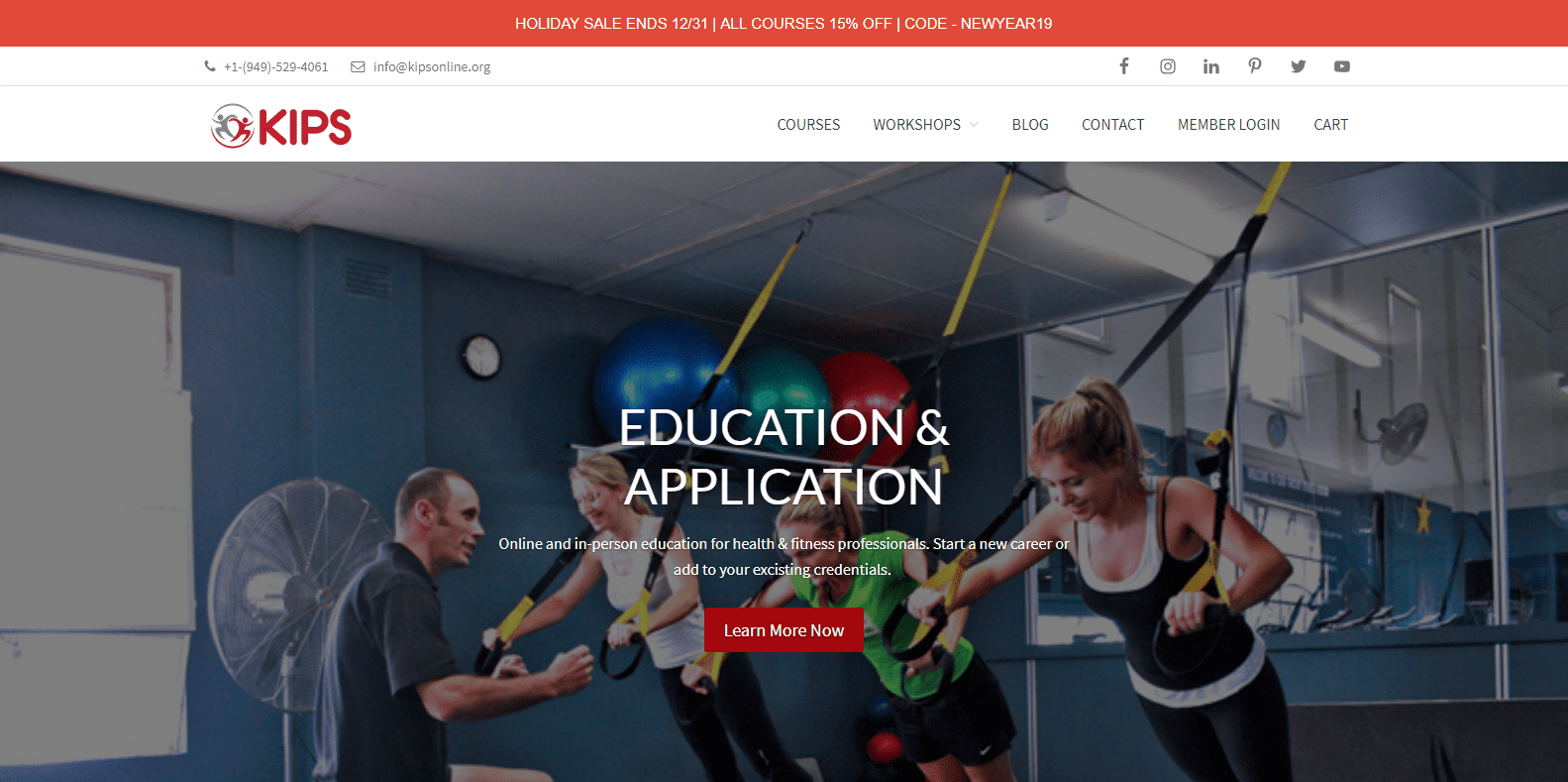 KIPS by far has been the best platform I have used ONLINE, hands down. It was easy to get through the course from start to finish and was well organized. The content was professionally made and the curriculum is of high degree. They also provide a PDF study workbook that you can download to pair with the video course and even supply you with great partner discounts when you enroll from companies such as: Adex Clubs and Maces, Kettlebell Kings, Set for Set and much more.
What can you learn from this online course?
They talk about the different styles of mace training, the history, they show you beginner to advance mace movements and even have a section on building your fitness business.
If I can compare KIPS to anything it would be comparable to taking a legit online course with other major players in the fitness industry. At this time they are not accredited but from what I have heard they are working hard on becoming so. Great news is that you can get CEU's if your institute is on the approved provider list via their website.
Overall I give KIPS online mace course 5 stars out of 5. Do I recommend it? YES.
2) NewBreed MaceBell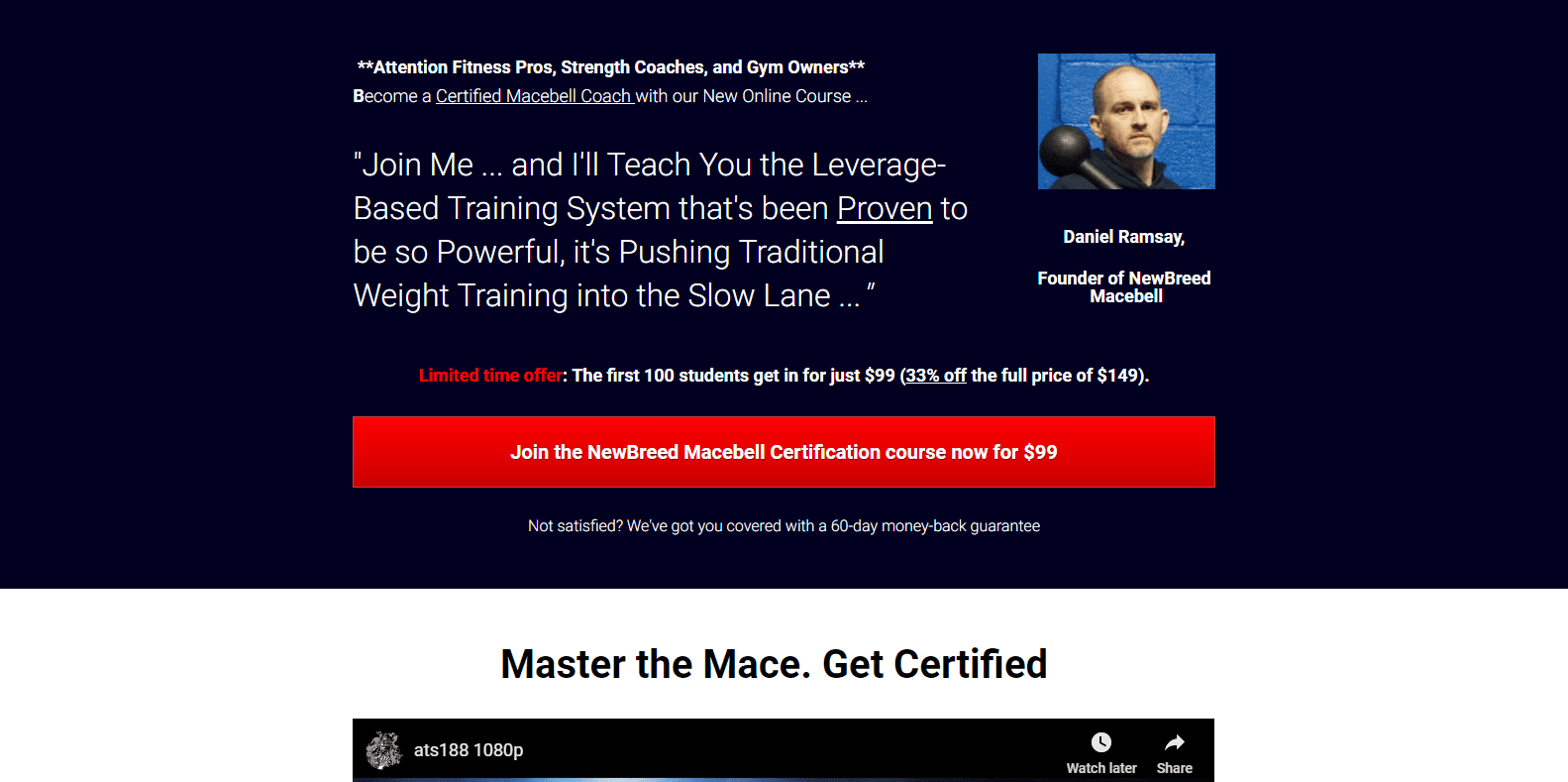 The reason I took NewBreed MaceBell is because their mace program was beastly and unique. The movements I was seeing we're different and I had to get in on it! Reminded me of CrossFit. Let me tell you, once I got in, I got hooked. I will be honest the online course is not what I was used to (and I have taken lots of online courses). There are no online quizzes, study guides or workbooks. I think it's more "raw" in form. If you like the sound of that, DO IT. It didn't bother me because I really wanted to learn from NBMB and I know they are just getting started.
The videos we're good quality and the details we're phenomenal for all the mace movements/exercises that they introduce. I really felt like I learned something new and ran away with it.
I'll be honest, I was a bit confused at the end because I wasn't sure how to contact NewBreed MaceBell for my final video exam and had to reach out to them via Instagram to get that information.
At this time, they are not accredited nor can you get CEU's for this online course. I also do not know if they are going that route but please reach out to them if you have any questions regarding that. They are amazing people overall.
Overall I give NBMB's online course 4 Stars out of 5. Do I recommend it? YES.
3) MaceFit Online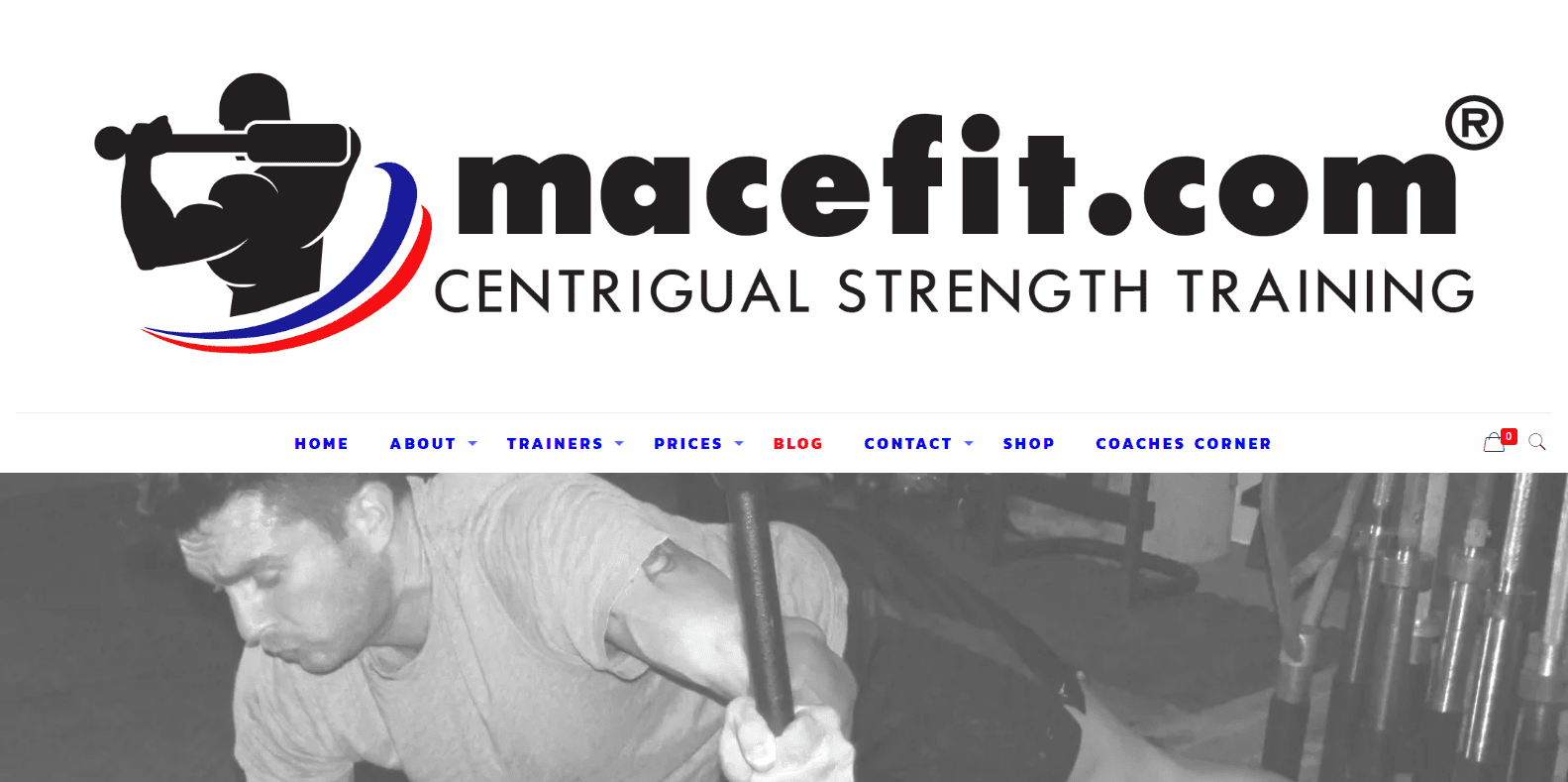 MaceFit is a great program because unlike the other two they dig deep into using the mace and clubs for strength purposes and they are more involved with the competition side of mace which is also growing within the United States. But don't get it twisted; they also have some pretty unique movements that caught my eye.
At this stage, they are new in the game and I can see the course improving over time. They are no accredited nor can you get CEU's for this online course. I also do not know if they are going that route but please reach out to Frank Diemo if you have any questions regarding that.
Overall do I recommend MaceFit Online? YES.
I give this online mace course 4 stars out of 5.
4) Steel Mace Flow by Leo Savage
Lastly, this is one that I haven't taken personally.  But Leo Savage has gone online with his Steel Mace Flow education. As he puts it "Put mace in hands" is his objective. I trust that. I have heard everyone talking about how great of a coach he is, unfortunately I haven't been able to witness that myself in person nor online but I hope this upcoming year of 2019. GOALS.
Looking at his website and the preview of his online course you are going to get a high quality mace course. 100%. No doubt about that! Everyone has something great to say. So go check that out and learn from Leo himself! We have full virtual access to LEO. We can't let that one go.
Make sure to visit Steel Mace Flow to check out the physical workshops as well! You'd wanna have that in-person experience too.
Would I recommend Steel Mace Flow online course? Yes.
I give this online mace course 5 stars out of 5.
————–
In conclusion, I think we will see more growth in this area but I can see these online courses growing and becoming even better over time. In my opinion KIPS, NewBreed MaceBell, MaceFit and Steel Mace Flow have great mace education to offer. They are all unique and offer something different.
In the end, it's up to you to go check them out and see which one will resonate with you the most but I hope that my article helped you find what you we're looking for and that it answered some of the questions you might have had about mace online courses.
Have you taken any of the courses above? If yes, comment below and let me know about your online experience. If not, which one will you be taking?
May the universe always flow with you,

JOIN THE SMW TRIBE NEWSLETTER
[et_bloom_inline optin_id="optin_5"]