What's up warriors! If you've been on my website before and been following me on my own Steel Mace journey for the past 2-3 years you know that I am all about sharing the art of Steel Mace training.
Today I am going to recommended a few podcasts that seemed to pop out of nowhere this year! It truly excites me and I am so happy to see the growth in our community.
For the longest time I felt like steel mace knowledge (techniques) was being kept as a secret within the masters because they we're secretive about their steel mace systems and I felt that because of that I had a really hard time learning about Steel Mace online. That's one reason why chose to spend countless hours out of my life to speak to as many masters as I could about the topic of Steel Mace on my own podcast. It was boiling under my skin to learn from them and at the same time share it with others.
The second reason I started the podcast was for my heart. It was broken and my mind felt like it was shattering. Having amazing people in the mace community to talk to really brought me back together. That is why I respect and honor all of them and continue to support these individuals as much as I can. They aren't just guests to me, they are my friends and my allies all over the world. One day I will meet them all in person and swing mace with all of them. Until then I got the convos recorded for you.
Here are the newest podcasts to check out! I have a feeling in the next few years we are going to see even more great leaders come out in the steel mace community. Today I honor the following individuals for joining in on sharing the knowledge and stories of those in our Steel Mace community and I hope we continue to support one another and bring in that MACE UNITY.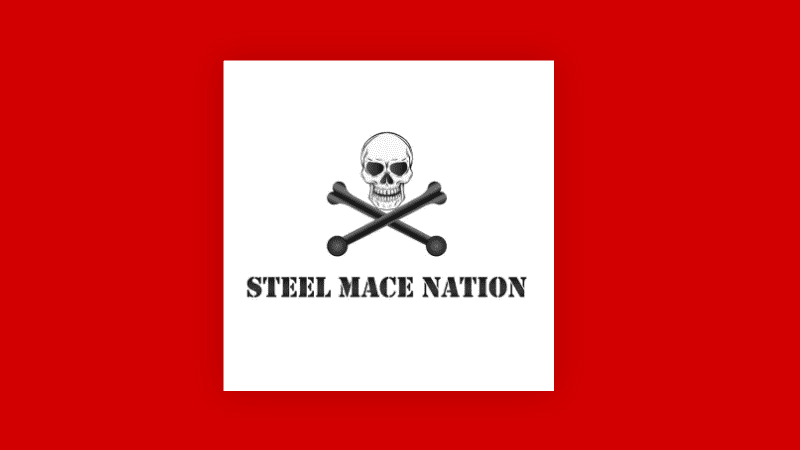 1. STEEL MACE NATION with Fred Mohr
Fred has been doing a hella awesome job finding new and up and coming guests on his own podcast. Honestly, I haven't taken the time to sit down and listen due to my own podcast but I have seen clips and heard great things already!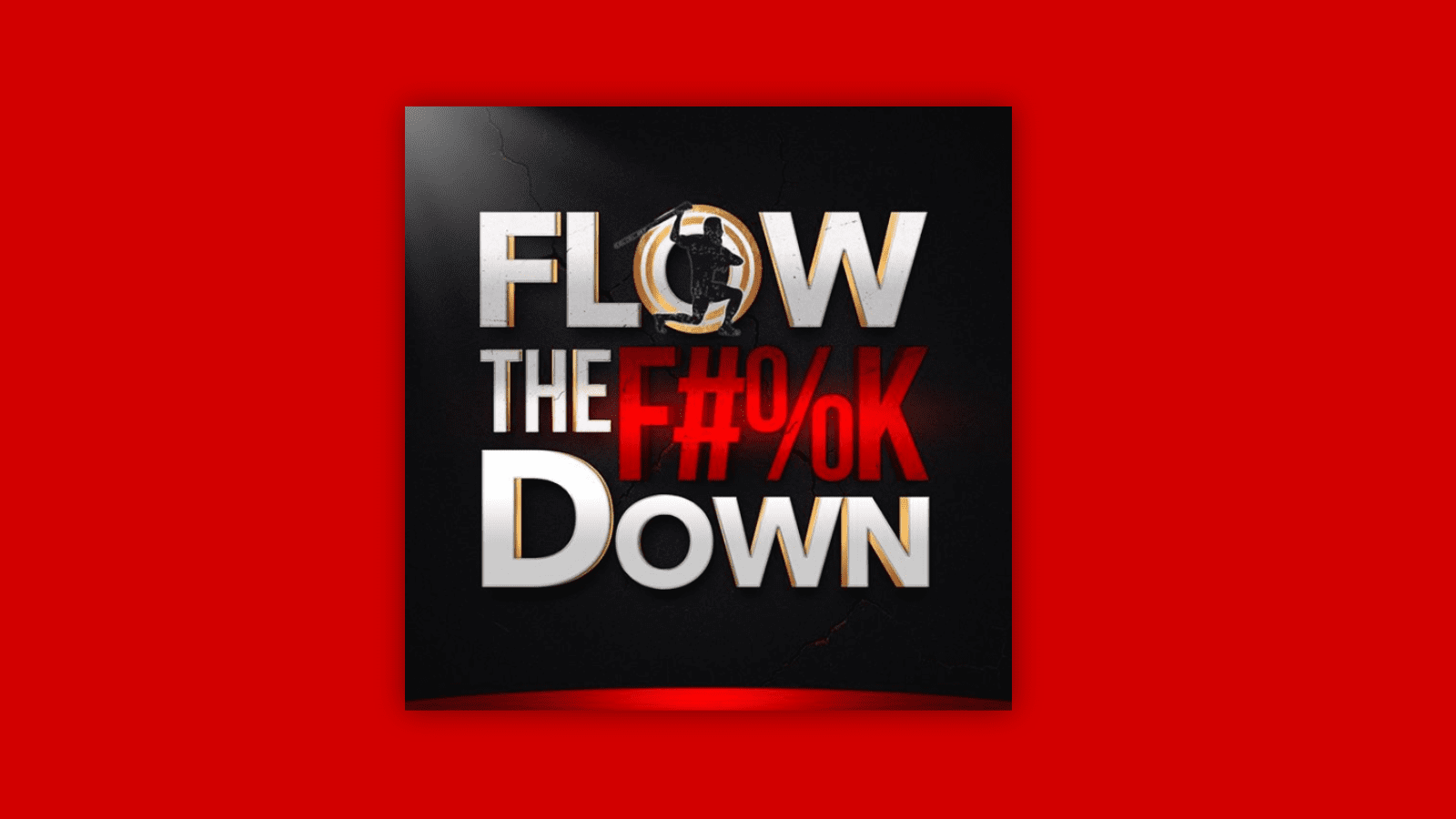 2. FLOW THE F**K DOWN with Leo Savage
We all know about Leo Savage and if you don't well now you know. Leo is the creator of the Steel Mace Flow system, an amazing coach and honestly a true mace warrior. He swings the mace with so much passion and supports all his flow students to the max! He started his own podcast a few months ago and although they come out slow,they are worth watching if you want to learn more about steel mace flow, it's crew, Leo's thoughts on everything and so on! He gets REAL in his podcast. I RESPECT REAL. I ALSO RECOMMEND his Steel Mace Flow online course to anyone and everyone interested in Steel Mace.
And the newest podcast to come….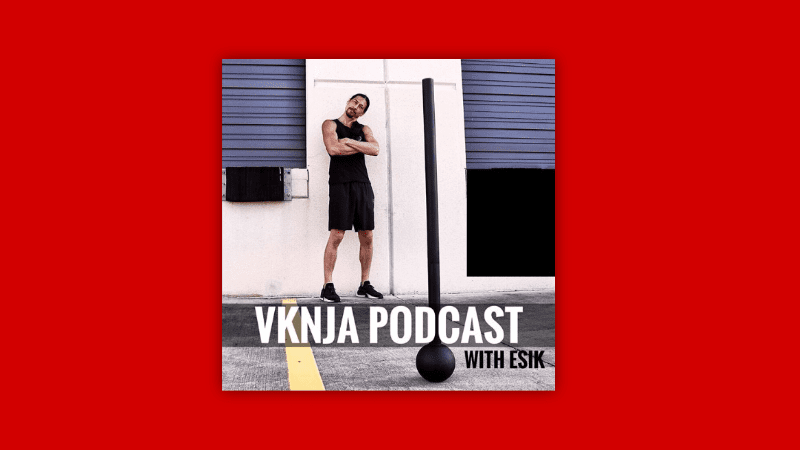 3. VKNJA PODCAST with Erik Esik Melland
Then we got the all new VKNJA Podcast with Erik Esik Melland. Just like Leo's podcast, I was not expecting one from Erik! My heart is literally throbbing from all the good shit going on this year. Erik Esik Melland is the original ganster. He was the Onnit Steel Mace Master Coach for a very long time and really paved the way for Onnit's Steel Mace system (in my opinion). He spent long hours bringing together a lot of mace movement to the mass and now he started his own thing called VKNJA. So if you are into being a Viking + Ninja, wanna kill your ego and weaknesses + use that mace with mindful mechanics, this is the podcast to listen to when it airs. In the meantime you can check his online programs out and his book VKNJA ELEMENTS available for purchase on Amazon.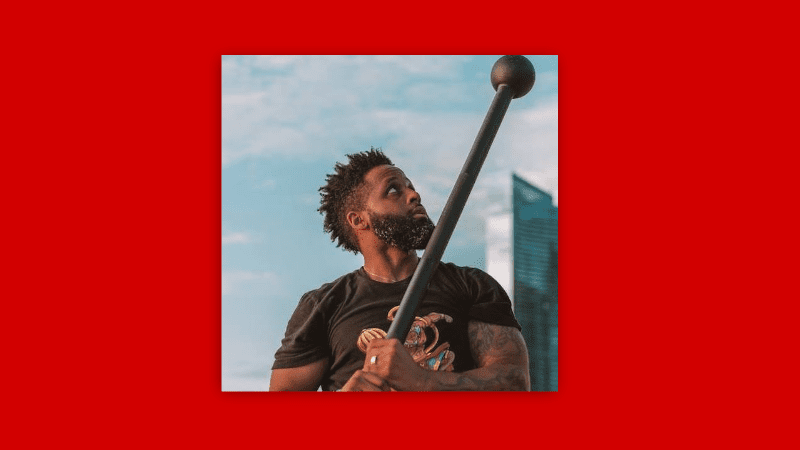 4. COACH RT3 PODCAST with Coach Rich Thurman
Fourth on the list is the one and only Coach RT3. This guys blows me away with his steel mace and mobility knowledge. One of the greatest minds when it comes to mind, body and spirit. He is truly a PRO and I enjoy learning from him online. He also has another two great Instagram profile called "The Upgrade Guys" and "Steel Mace Education" that I think you should check out!
And obviously,
If you haven't taken a listen to my podcast with over 30 episodes and two seasons you REALLY SHOULD.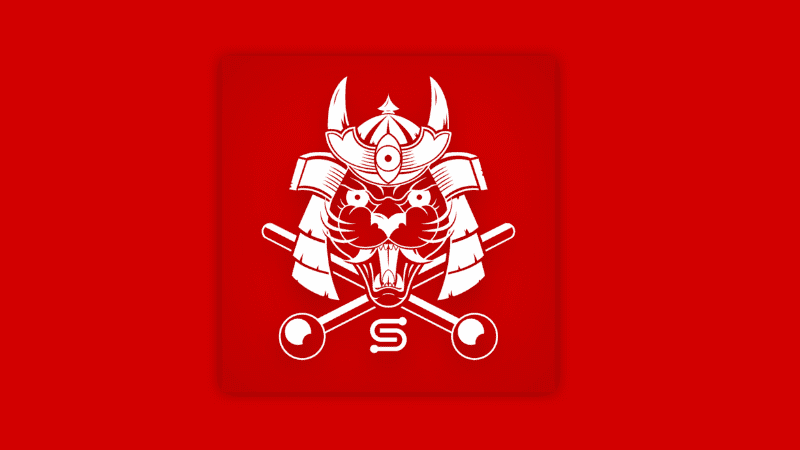 5. STEEL MACE WARRIOR PODCAST with Victoria Islas
I guess you can say I have a theme when it comes to my own podcast. I call all my guests "Warriors" because I believe that that is what they are. I ask them to share their own stories and what led them to the Steel Mace. It's always interesting to see where the warrior began, where they are now and where they see themselves in the future. It's a coffee shop style talk about Steel Mace Training and beyond. It's the journey that inspires me in every episode!
Anyways, we are all giving our own flavor and twist in our podcasts. Give them all a go, listen, learn and keep on swinging. And please don't forget to like, comment and share any of the listed podcasts above to show your love and support. We can't do this without you.
May the universe always flow with you,