FREE STEEL MACE E-BOOK / GUIDE
STEEL MACE BASICS
An interactive beginners guide to Steel Mace Training by Coach Victoria Islas AKA Steel Mace Warrior.
Learn the fundamental hand placements, body placements, body weight and steel mace exercises to get you started right with your new Steel Mace. PLUS MUCH MORE!
Includes .PDF, video library and special gifts inside!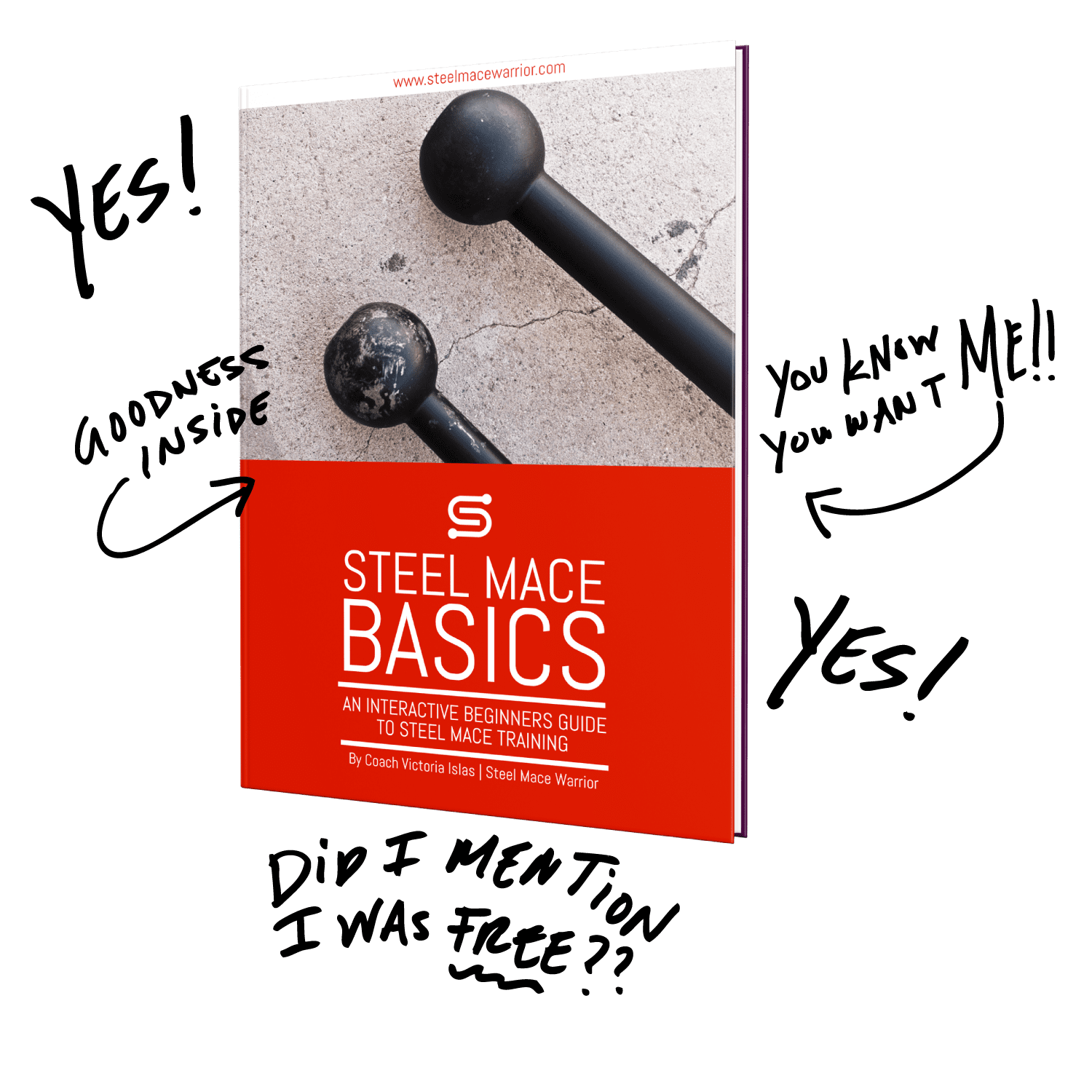 DOWNLOAD FOR FREE RIGHT NOW
It's hella easy! Just enter your name and email below.