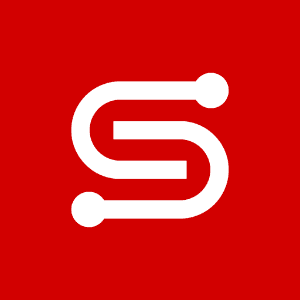 Hey Girl, let's get to work and get you in the best warrior shape of your life!
Get 1-on-1 Online Coaching that fits your life, isn't overly complicated and that will get you the results you've been looking for. Whether you want to do Steel Mace Training or would just like to work with the fitness tools you already own, I will help you achieve your health and fitness goals from the comfort of your home.
I will be accepting 6 new coaching clients for February 2022. Join the pre-sale list to get your spot before anyone else. Click the button below to sign up with no obligations or pushy sales calls.
So let me start off by saying this….
You are a warrior! Maybe you've never had anyone say that to you before but I wanted to let you know that you are.
Inside of all of us is what I like to call a sleeping warrior's heart! My mission is to awaken that heart in women all over the world, one woman at a time.
Okay now let's talk about what we can achieve together with that Steel Mace In Hand!
Yes, I am a steel mace trainer but im not here to to show you how to do advanced flows. There are plenty of amazing online courses and coaches to teach you. And yes, I am a personal trainer but I am also not here to train you to get a bigger butt or biceps. Nope, my online coaching is not that.
My online coaching is for women that want to integrate their Steel Mace to build a warrior mindset and functional body. For women that are ready to crush it and who want to feel empowered!
As your coach, I am going to take away all the fluff and nonsense you see on social media! As your coach I might give you tasks that will feel "too easy" or "boring". Little by little we will make powerful changes.
We will collaborate to create the perfect plan FOR YOU. Because the best plan is always an indiviudalized one. The one that is flexible and the one that fits your schedule and family situation.
We will build you from the ground up. We will work on the movement and nutrition skills you need to finally get long-term changes.
All while….I will be here to support you, keep you accountable and to get you to a place where you BECOME the warrior. Confident and courage's enough to stand on your own. Because that's what I want for you! I want you to thrive and succeed.
What you can expect from me:
N

Train from home on your own schedule

N

Customized workouts and program

N

All Steel Mace or Integration

N

Nutrition guidance

N

Unlimited Support via app or text

N

Coach Check Ins, 2 times per week

N

Bonus: Mindset / Spiritual Coaching Videos
N

Have an open heart and open mind

N

Commit to make your health priority

N

Stay in communication

N

Have trust in the process and in your consistency

N

Stay honest and don't skip anything

N

It might get hard some days, don't give up

N

Put in the work, take action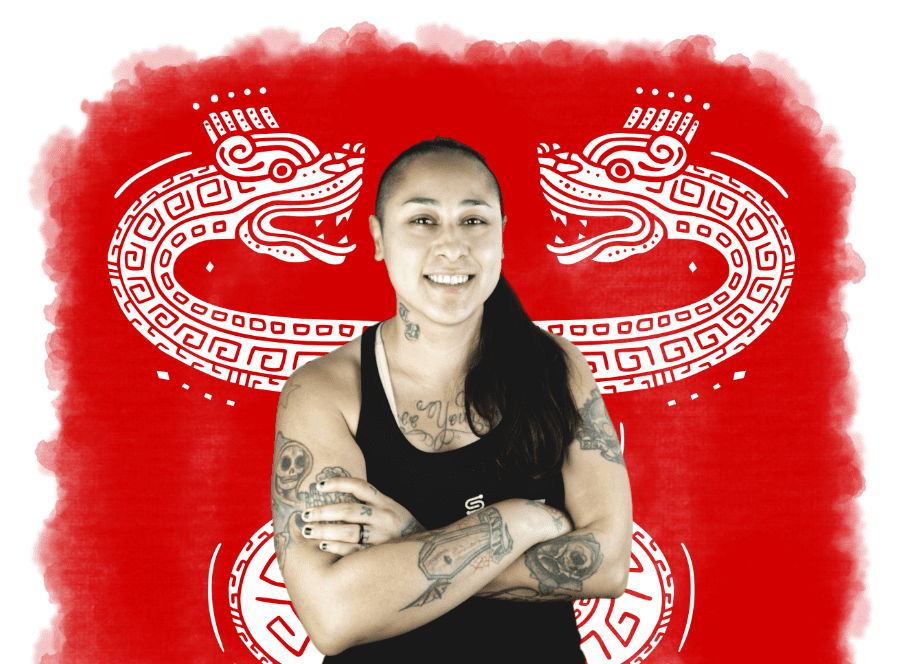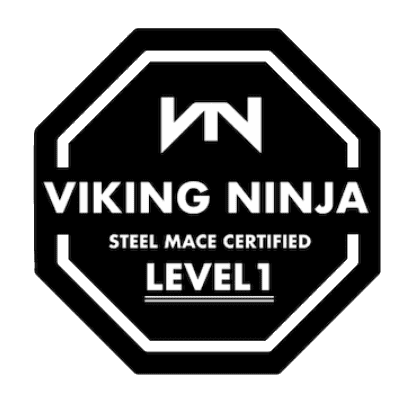 About Your Coach
Victoria Islas is founder of SteelMaceWarrior.com and creator of the original podcast dedicated to the art of Steel Mace Training. She is recognized as an Elite Trainer by the International Sports and Sciences Association with over 10 credentials that includes: ISSA CFT, SSC, CES, SET, PNL1,  VKNJA L1, MaceFit L1, Mr.Maceman Certified, NBMB Certified, KIPS True Mace Certified, Primal Flow Steel Mace Instructor Certified, Muay Thai Fitness Instructor and many more. Besides Steel Mace Training, she loves boxing, muay thai, yoga and enjoys all forms of unconvetional fitness modalities. She is also a singer/songwriter known as Tori and is a mental health and womens rights advocate (aka feminist). Spiritually she is open to all teachings with some of her favorites being toltec and shamanic wisdom, science of mind and progressive christianity.
My mission is to help you awaken the woman warrior within… in your own unique way.
1) Sign up for the Pre-Sale List
Taking the first step is signing up for the Pre-Sale List! When you do there is no pushy sales call or obligations to sign up but you will get a 20% discount if you do decide to sign up early + you will get access to the app right after enrollment.
2) Fill out a few digital forms
Once inside the app, you will be directed to fill out a few inital forms. These are important because you will let me know about your history, current health and fitness level and primary goals.
3) Meet your Coach and Schedule
After you fill out your forms I will reach out to you to schedule your first start up call with me over Zoom. This will allow us to get to know each other, go over your forms and to schedule out your program.
4) Get your Training Program and Begin
After your start up zoom call you will recieve your fitness and nutrition program based on what was submitted through the inital forms and on what was discusssed during our coaching call.
5) Making Progress and Checking In
From the beginning till the end of your time with me we will make sure you make mighty warrior progress and changes! Check-In's will be done 1-2 times per week for support and accountability. We will work hard and collaborate together to get you where you want to be.
Get notified! And save your spot today.
Opening spots – February 2022
Frequently Asked Questions
Will Nutrition Coaching be Provided?
Yes, basic nutrition coaching will be provided during the 2 Check-Ins per month. Time will be allocated to answer any questions you may have about the provided nutrition guide and your habits. Please keep in mind the guide is not a meal plan nor diet to follow. 
What's the length or duration of check-in's?
Check-In's will be used to: follow up with you, to support you and answer any questions, and to see how you are progressing with your fitness program and nutrition.
The Check-In's will be over Zoom and the duration will be no more than 30 minutes.
What workouts will be included?
Your fitness program will include 3-4 workouts per week or what works with your schedule. The length of these workouts will also be based on your schedule.
The workouts will include body weight and steel mace training. They can also include any other gym equipment you may have at home. You will get to collaborate with me to fit whats best with you. That's part of creating an individualized plan.
What technology will be used?
Our online check ins will require Zoom. This can be downloaded on your mobile phone, desktop, laptop or tablet. You will need a webcam so that I am able to see you.
For your program/workouts, nutrition and for messaging you will have an app to log into. This app will be your go-to and will be needed for the entire time working together. This app can be downloaded on your mobile device and you can also log in via any browser. 
Within the app you will be able to instant chat with text, audio and even video. You can also use GIF's and Emojis just like regular text messaging except we will have an app for just us!
If at anytime you have issues with either you can email me at coaching@steelmacewarrior.com
Are there refunds?
Online coaching isn't for everyone SO if after 30 days you aren't happy I will refund your money. No questions asked! 
Where do I go to download the apps I need?
No worries! You will be provided with all that information after you sign up.
If you'd like you can begin by installing or downloading the Zoom app and you can do that here for PC or Mac.
If you'd like to download zoom for your mobile device apple or android visit the marketplace and search for "Zoom", then install.