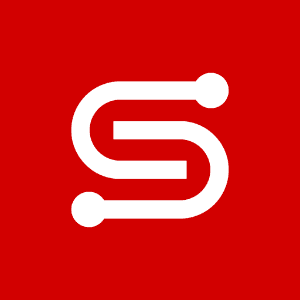 Private Online Coaching
Pricing starts at $444 per month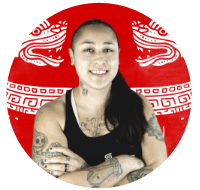 I've got your back and we will hit your health goals together!
If you've been feeling like you're running in circles with your current DIY Steel Mace Fitness Program then it's time to hire a coach! That's where I come in. I work with women that want to utilize the steel mace to reach their health and fitness goals, privately, 1-on-1.
So let me start off by saying this….
You are a warrior! Maybe no ones ever said that to you but right now, I want to let you know that you are. You being here is confirmation.
I believe that inside of all of us is a warrior that we can call upon at anytime and my mission is to awaken that energy inside of women from all over the world. Being a Warrior isn't just for dudes and you will be living proof of that very soon!
Now let's talk about what we can achieve together with Steel Mace Fitness…
My online coaching service is for women that want to integrate Steel Mace Fitness to reach their unique health and fitness goals. It doesn't matter what your vision may be, we can make it happen!
And if you've been wanting more for yourself and are ready for a real overall transformation then now is your time.
Working with me, I will create the perfect strategy & plan designed JUST FOR YOU! You have a unique body, mindset, specific needs, and goals. All of that requires personalization, great programming, and coaching.
I wanna help you reset your body, mind, and spirit through movement and nutrition that fits you because the more it does, the better you will stick to it and get the results you are seeking. And as an added bonus I want us to go deeper with some spiritual based coaching we can do together!
N

Train from Anywhere

N

Personalized Workout & Nutrition Plan

N

Steel Mace Specific

N

Weekly Live Check-Ins via Zoom

N

Coach Email Support

N

Weekly Spiritual Life Coaching Session (Optional)
Basic Requirements from you
N

Have an open heart and mind

N

Commit to make your health priority

N

Stay in communication and show up

N

Have trust in the process

N

Stay honest and true with yourself

N

Some days will be hard, don't give up

N

Put in the work, make it happen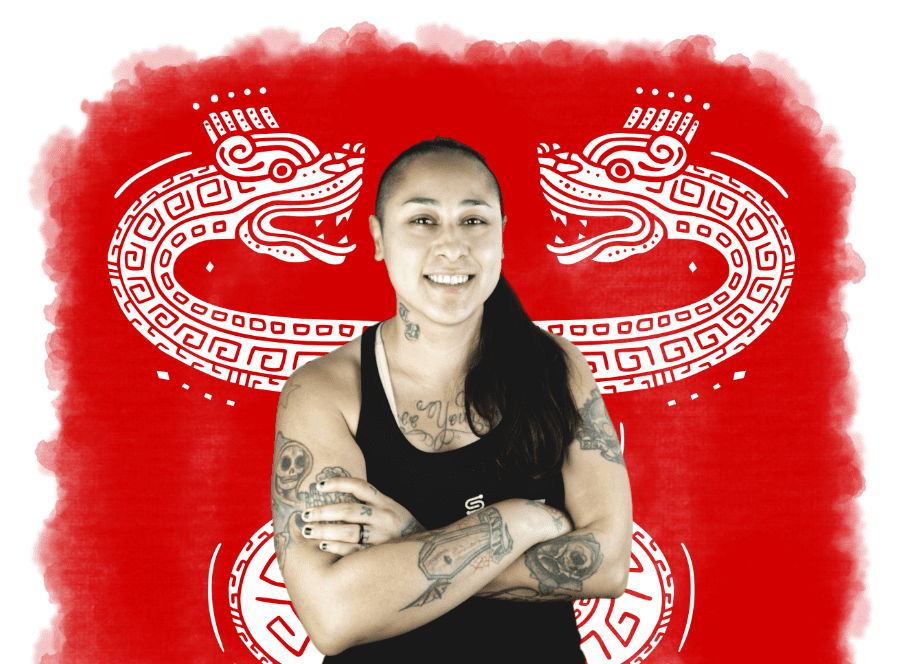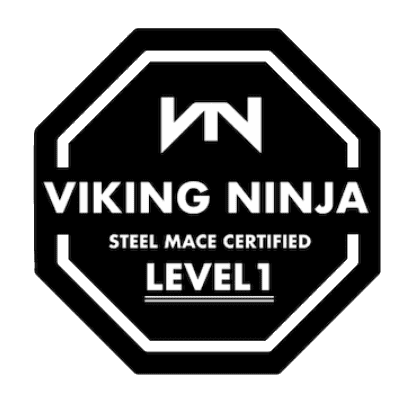 About Your Coach
Victoria Islas is founder of SMW and creator of the original podcast dedicated to the art of Steel Mace Training. She is recognized as Master Trainer by the International Sports and Sciences Association with over 10 credentials that includes: ISSA CFT, SSC, CES, SET, PNL1,  VKNJA L1, MaceFit L1, Mr.Maceman Certified, NBMB Certified, KIPS True Mace Certified, Primal Flow Steel Mace Instructor Certified, NESTA Muay Thai Fitness Instructor and many more. Besides Steel Mace Training, she loves long nature walks, boxing, muay thai, yoga, and enjoys all forms of unconventional fitness modalities. She is also a singer/songwriter and Spiritual Life Coach (Currently studying towards a Bachelors in Metaphysical Science with the University of Sedona).
1) The Online Application / Discovery Call
The first step is to fill out the online coaching application. After you fill out the application you will be able to book your free 25 minute discovery call with me.
2) Make Payment / Fill out Digital Forms
After our discovery call I will send you a link over email to make your first payment and send you a few digital forms to fill out.
3) Meet your Coach / The Intro Session
Once you've made your payment and have taken care of completing all digital forms I will set up your first intro coaching call where we will go over what is to come for the upcoming weeks and months together.
4) Get your Program / Get Access
After our Intro Session, I will begin working on your program and will complete it within a few days. You will then get access to your personal dashboard that will include everything to get started right away.
5) Making Progress and Checking In
From the beginning till the end of your time with me we will make sure you make mighty warrior progress and changes! Check-In's will be done on a weekly basis for rapport, support, and accountability. We will work hard and collaborate together to get you where you want to be.
Fill out Online Coaching Application
Frequently Asked Questions
How much does your online coaching cost?
Pricing starts at $444 per month and will be fully discussed during our Discovery Call with transparency.
How will you deliver my online coaching?
Your online coaching will be delivered over Zoom, Email and your Personal Dashboard on the SMW website.
How often will I talk to Coach Victoria?
During our time working together we will keep in touch over our Live Zoom Sessions and Email.
Responce time is typically within a few hours via email. I am available Monday-Friday 10AM-5PM.
What workouts will be included?
Your plan/programming will be based on what you need. Remember, it is personalized to you! This will be communicated during our 1-on-1 Live Zoom Sessions.
Will Nutrition Coaching be Provided?
A NutritionPlan will be provided. This plan will provide you with the amount of calories and portions you should be having based on your goals &  unique profile. You will also get a food shopping list and recipes if needed.
Are there contracts involved with your online coaching?
Nope! You can choose a month-to-month plan if you aren't ready to commit.
AND if you aren't happy with your online coaching in the first 30 days I will refund your money. No questions asked.
Now, if you are fully prepared and want to commit, I do have 3, 6 and 12 month commitment plans you can enroll into.