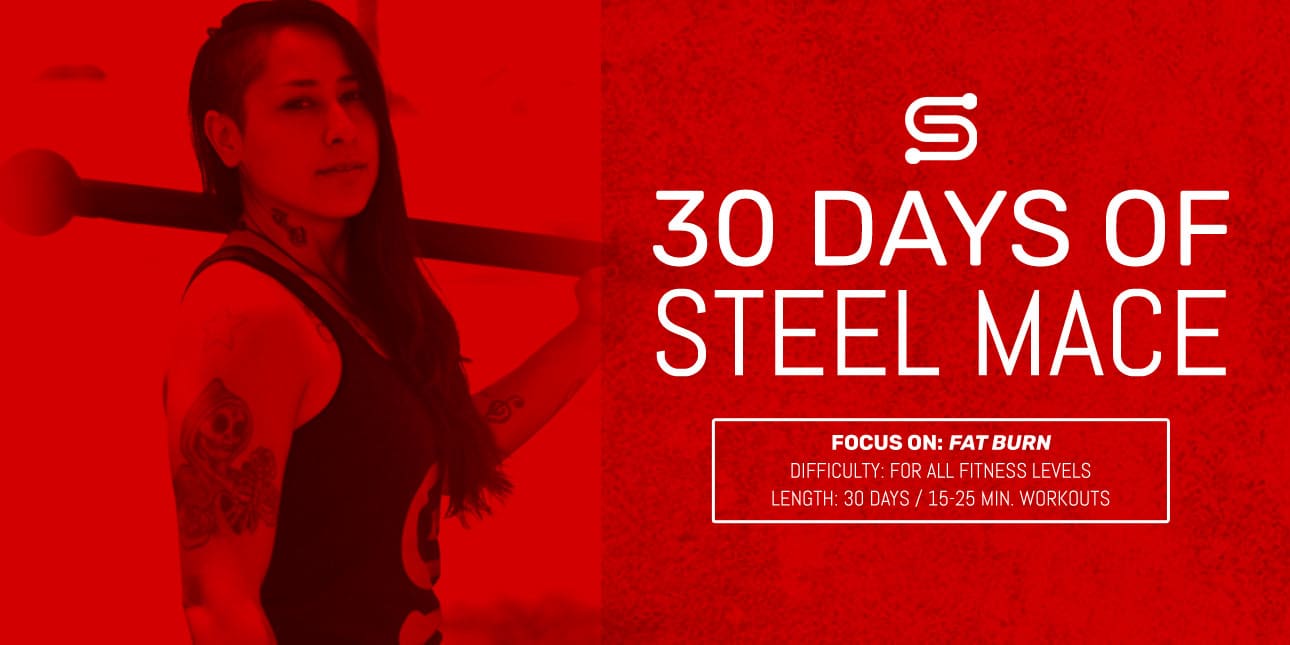 30 Days of Steel Mace is a FAT BURNING program that only requires your body and a 10 LB Steel Mace (links to purchase a steel mace are below). It was designed to be simple and easy to follow with a 30 day program PDF, 30 Day Warrior Meal Plan, follow along videos and a video library that includes demos to all the exercises within this program.
This program is great for all fitness levels (included are modifications if you can't do certain exercises). Each workout session is about 15-25 minutes long to not take so much time from your day but yet melt your fat away. Each day will include Steel Mace and Body Weight training. It's important to precisely follow the program and meal plan to get the best possible FAT BURNING /Weight Loss results. I also recommend you take a before and after photo for progress checks. Feel free to send me your before and after at anytime and I will give you 10% off any of my upcoming steel mace/fitness programs or online training offers.
Once your 30 days are over, this program can be repeated as many times as you liked (you have lifetime access to it). 
YOUR PROGRAM | Follow Along Videos
Satisfaction Guaranteed. 7 day money back guarantee.
Disclaimer & Privacy Policy. © 2019 STEEL MACE WARRIOR | All Rights Reserved. This website uses Cookies. All of the materials on this website are unique, copyrighted and are exclusive to steelmacewarrior.com / Steel Mace Warrior / Victoria Islas. Contact Support Here.